Rate this app
Your rating
Description
No description available
READ MORE
Flag this app
Submitting flag...

Good
0

Need Licence
0

Fake
0

Freeze
0
Virus
0
COMMENTS
ADD COMMENT +
Submitting vote...
Submitting comment...
TechCalc (adfree) is
Unknown
This classification was assigned because: there is not enough information about the application in Aptoide Anti-Malware platform.
- Scanned with Anti-Virus:


No Infections Detected
- About Aptoide Anti-Malware platform:
- Aptoide Anti-Malware platform analyses applications in run-time and disables potential threats across all stores.
- This system scans all the new application files from the stores and certificates them by comparison against other Android Marketplaces.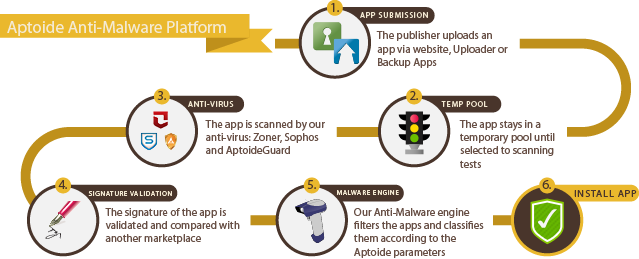 Specifications
Min SDK: 4
Min Screen: small
Details
MD5: 5a04326eca751ccde5bd2c8b524c41e2
Signature SHA1: 61:ED:37:7E:85:D3:86:A8:DF:EE:6B:86:4B:D8:5B:0B:FA:A5:AF:81
Developer (CN): Android
Organization (O): Android
Locality (L): Mountain View
Country (C): United States [US]
State/city (ST): California
Permissions
android.permission.VIBRATE
Allows access to the vibrator.
android.permission.ACCESS_NETWORK_STATE
Allows applications to access information about networks